The West East Institute publishes two academic journals that contain the latest scientific research findings in their respective fields. Both journals are published three times a year in Spring, Summer and Winter. Both of our journals  are Open Access - available free of charge to view, print, link and download.
          Articles submitted to the West East Institute for both journal publication are subjected to a double-blind peer review process.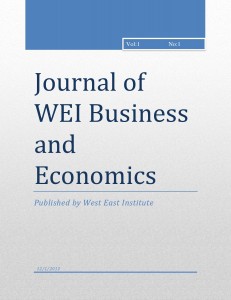 ISSN 2166-8477 (CD-ROM) USA ISSN 2166-7918 (Online)      USA    
The Journal of WEI Business and Economics (JWEIBE) welcomes articles in all areas of business and economics research.
December 2016 issue is online now.
VIEW JOURNAL | CURRENT ISSUE |
Please submit your papers here>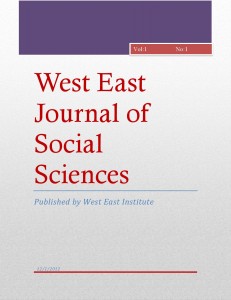 ISSN 2168-7307 (Print) USA ISSN 2168-7315 (Online) USA    
The West East Journal of Social Sciences (WEJSS) welcomes articles in all areas of social sciences research.
April 2016 issue is online now.
VIEW JOURNAL | CURRENT ISSUE |
Please submit your papers here>